Descriptions
JOB
ADVERTISEMENT
Lifting Engineer
NORPLAN
Tanzania Ltd (NORPLAN) is a multidisciplinary firm of Consulting Engineers registered
with Engineers Registration Board as a Local Consulting Company under
Registration Number LCF 092. NORPLAN is a member of Association of Consulting
Engineers Tanzania (ACET).
Due
to expansion of our services we are seeking services of a Lifting Engineer
Job Description
1. Act
as technical advisor of lifting service
2. Promote
sate lifting operation referring HSE police and international standard
3. Manage
lifting cargo personnel
4. Insures
the promotion / implantation of LMS and safe culture on site
5. Participates
in the definitions of the LMS and participates in the internal audits by
Competent Persons for Lifting Operations - CPLO
6. Anomaly
reporting, critical lift reporting to CPLO
Activities
1. Provide
expertise in daily lifting activities including: Categorization of lifts
2. Risk
assessment and hazard identification
3. Assist
CPLO in technical review of lifting operations
4. Selection
of equipment for lifting operations
5. Performance
of toolbox talks
6. Post-job
debriefs
7. Assessment
of completed jobs
8. Periodic
review of generic lift plans
9. Promote
safe lifting operation referring HSE police and international standard, review
engineering calculation for complex and complicated lifts
10. Review
complicated and complex lift plan and attend the lifts
11. Perform
condition check and fitness for purpose on lifting appliances, Cargo Carrying
Units - CCUs, and evaluate their
utilization on site
12. To
be involved in plans internal audits of the lifting operations, participates in
lifting operations incident investigation and analyses.
Accountability
1. Assess,
analyse, plan and adjust lifting operations on site regarding Procedure and
Local Rules
2. To
advice to all Contractors objectives and expectations for HSE, accountability
and performance for lifting Activity
3. Maintain
systematic and methodological approach to lifting Operations, assist to CPLO
with establish reliable system of documentation, processes and personnel competence
assurance;
4. Ensure
flawless operation of lifting and continuous improvement on site
Qualification and Experience
1. Minimum
3 years in the lifting industry at supervisory level
2. Technical
Engineer and/or Industry related qualifications such as LEEA.
3. Broad
and extensive knowledge in lifting equipment & operations
4. Working
to International Standards such as: BS, Lifting Operations and Lifting
Equipment Regulations - LOLER, etc.
5. Experienced
in Oil & Gas Industry - advantage
6. Worked
in onshore & offshore operations
7. Have
working profile such as: Slinger/Rigger * Slinger/Rigger Foreman *
Slinger/Rigging Supervisor * Lifting Supervisor * Lifting Superintendent
8. Risk
assessment in a relation to health, safety & environment
9. Supervision
of critical lifts
10. Planning
of critical and non-critical lifts
11. Experience
in training and coaching is preferred
Mode of Application:
Qualified
Candidates should send applications to the address indicated below. The
application letter should be enclosed with;
1.
Curriculum
Vitae with two referees
2.
Copies
of relevant certificates and awards
3.
One
passport size photograph attached to application letter
The
deadline for receiving applications shall be not later than 15 days from the date of the first
appearance of this advertisement in the newspaper.
Only
Shortlisted Candidates will be contacted.
Apply
to: The Managing Director
NORPLAN Tanzania Limited
Consulting Engineers and Planners
House Number 20, Warioba Street,
Mikocheni B, Kinondoni
P.O.
Box 2820
Dar
es Salaam
Email:
info@norplan.co.tz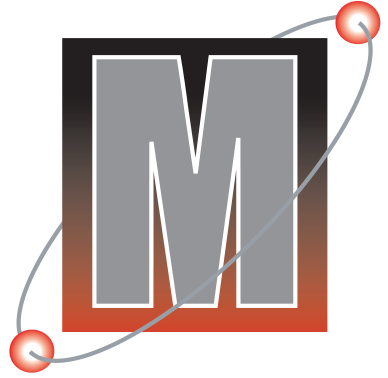 Fanya Biashara yako ikue zaidi.