Descriptions
JOB
ADVERTISEMENT
Logistics
Plans Coordinator
NORPLAN
Tanzania Ltd (NORPLAN) is a multidisciplinary firm of Consulting Engineers registered
with Engineers Registration Board as a Local Consulting Company under
Registration Number LCF 092. NORPLAN is a member of Association of Consulting
Engineers Tanzania (ACET).
Due
to expansion of our services we are seeking services of a Logistics Plans Coordinator
Job Brief
The Logistics
Shipping Clerk will be responsible for all Logistics interface between Dar es
Salaam / Tanga Port. The position will report to the Port Interface Logistics
Manager. The job will require the incumbent to move to the various port sites
both Dar es Salaam and Tanga (or other ports as required) to manage the
interface with Construction Contractors / Port Staff, including Customs and
Immigration. The post is also responsible for the collection of all relevant
paperwork (electronically), the filing and storage of said paperwork for the
Project. They will also provide a liaison function in support of the Port
Interface Logistics Manager.
Qualifications /
Experience Required
1. BA or BS preferred.
2. 8-10 yrs. minimum in project Traffic &
Maritime Logistics including on site experience.
3. Must have a practical knowledge of port
activities, the dispatch of vehicles including paperwork, routing, restraint
and dangerous goods.
4. Dangerous goods qualification highly
desirable.
5. Must have extensive experience of Logistic
Maritime field related work with specific experience in the associated Logistic
paperwork.
6. Must have an extensive proven knowledge of the
Tanzanian Ugandan customs & excise, and immigration and road permitting
procedures / laws.
7. Must have proven experience and be able to
work without immediate supervision and act on own initiative.
8. Must have good written and oral communication
skills.
9. Must have extensive knowledge of commercial
transportation and logistics practices and standards as they relate to
Tanzanian / Ugandan operations.
10. Keen safety awareness, HES Qualification
desirable.
11. Lifting and slinging experience /
qualification highly desirable.
12. Professional Certification in Supply Chain
Logistics desirable.
Required Competencies:
1. Must be able to effectively communicate with
clients and interact with operations, project, and construction management.
2. Must have good and proven IT skills.
3. Operates well in multi-company team
environment.
4. Prompt and driven worker.
5. Knowledgeable and up to date with Project
Management policies and procedures and brings any non-compliance issues to the
attention of management.
6. May be called upon to supervise the activities
of other logistic management personnel in support of project traffic &
logistics activities.
7. Has knowledge of Logistic Management Systems /
software and I capable of producing reports and briefings.
8. Is fully conversant with all HES / R3
protocols, programmes and requirements.
Management /
Supervisory Responsibilities
Must be able to manage the Logistic interface
between Port Authorities and Construction Logistics Contractors / Material
Control staff / Transport Companies and drivers.
Mode of Application:
Qualified
Candidates should send applications to the address indicated below. The
application letter should be enclosed with;
·
Curriculum
Vitae with two referees
·
Copies
of relevant certificates and awards
·
One
passport size photograph attached to application letter
The
deadline for receiving applications shall be not later than 15 days from the date of the first
appearance of this advertisement in the newspaper.
Only
Shortlisted Candidates will be contacted.
Apply to: The
Managing Director
NORPLAN Tanzania Limited
Consulting Engineers and Planners
House Number 20, Warioba Street,
Mikocheni B, Kinondoni
P.O.
Box 2820
Dar
es Salaam
Email:
info@norplan.co.tz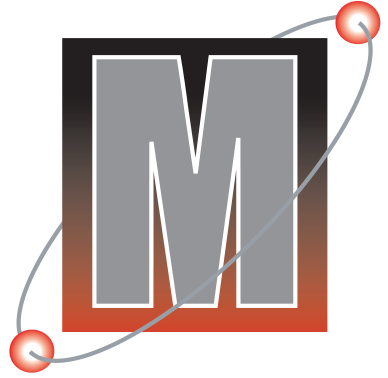 Fanya Biashara yako ikue zaidi.