Descriptions
The Arusha Urban Water Supply and Sanitation
Authority (AUWSA) is a legally established entity responsible for the overall
operations and management of water supply and sanitation services in Arusha
City and other annexed and gazettes areas. It is among
of the best Authorities in Tanzania.
The core functions of the Authority is to provide
clean, portable and wholesome water to Arusha City residence and some part of
Arusha and Arumeru Districts, disposal and treatment of waste water from
customers connected to the central sewerage system.
The vision of AUWSA is to be the best
Authority in water supply and sanitation services in Africa. In order to attain
its vision and mission, AUWSA is seeking to recruit dynamic, results driven
individual, experienced, competent and qualified Tanzanians to fill in a vacant
post of Managing Director.
1.0PURPOSE OF THE JOB
The position holder is required to run the Authority in the
highest professional standards and practices so as to attain envisaged vision
"To be the best Authority in water supply and sanitation services in Africa"
2.0 MAIN DUTIES &
RESPONSIBILITIES:

i.
To
oversee all Authority's activities concerning continuous supply of clean, safe
and adequate water for domestic, commercial, industrial and related purposes
and efficient removal and hygienic disposal and treatment of waste water.

ii.
To
oversee effective implementation and realization of Authority's Vision, Mission
and Annual Plan.

iii.
To
oversee the management of all resources within the Authority,

iv.
To
supervise the implementation and adherence to policy guidelines laid down by
the Ministry of Water, the Board of Directors and all relevant legal
requirements.

v.
To
oversee the planning and execution of new water supply and sewerage projects.

vi.
To
supervise preparation of annual budgets, financial and performance reports as
may be required by the Board.

vii.
To
review regularly, actual performance against plans and budgets and submit reports
to the Board detailing performance with recommendations for actions necessary
to correct adverse variance.

viii.
To
advise the Board on efficient and effective management of the Authority.

ix.
To
perform any other related duties as may be assigned by the Board of Directors
and Ministry of Water.
3.0 MINIMUM REQUIRED QUALIFICATIONS AND
EXPERIENCE:
3.1 Qualification;
Holder
of a degree or its equivalent from a recognized institution;
3.2 Working Experiences;
Minimum five years of
experience in water sector.
4.0 PACKAGE:
The above vacancy carry an attractive
competitive salary and package including housing and transport in accordance
with the qualifications, required skills and experience stated in specific
vacant post and AUWSA`s Scheme of Service and Salary Structure.
5.0 GENERAL CONDITIONS:

i.
The
applicants must be a Tanzanian and not less than 35 years of age.

ii.
Interested
and qualified candidates are invited to apply by sending their application
letters attached with certified copies of relevant certificates, testimonials
and detailed Curriculum Vitae (CV).

iii.
The CV
must incorporate all contact: telephone numbers, mobile, postal address, e-mail
and physical address of at least three reputable referees.

iv.
Only Certificate of Secondary Education (CSE) and
Advanced Certificate of Secondary Education (ACSE) from National Examination
Council of Tanzania (NECTA) are
accepted, result slips are strictly not accepted.

v.
Certificates
from foreign examination Bodies, Colleges or Universities should be verified by
NECTA, NACTE or TCU.

vi.
Only short-listed candidates (who meet requirements)
will be contacted for an interview.

vii.
Applicants who will submit forged documents will be
subjected to criminal proceedings.

viii.
In
addition to the qualifications mentioned, the incumbent is expected to possess
the following traits:
-
Excellent
communication skill.
-
High
integrity and ability to adapt to changes quickly.
-
Capacity to
work hard, under pressure and meet strict deadlines.
-
Ability to
work under teamwork spirit, establish and maintain effective working relations
with different people and stakeholders.
-
Ability to
work under minimum supervision.
-
Ability to
supervise big water project and ensure value for money
-
Align the
organization with Government Policy of Industrialization
6.0 MODE OF APPLICATION:
All applications should be
delivered by means of Postal address via
Express Mail Service (EMS) or Hand delivery only. AUWSA is an equal
opportunity employer woman with the required qualification and experiences are
highly encouraged to apply. Applications should be addressed to the undersigned
so as to reach him/her not later than 08th April, 2020 16:30 HRS.
THE CHAIRPERSON
BOARD OF DIRECTORS
ARUSHA URBAN WATER SUPPLY & SANITATION
AUTHORITY
P.O.BOX 13600,
ARUSHA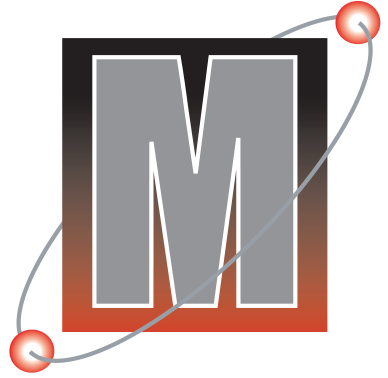 Fanya Biashara yako ikue zaidi.