Descriptions
REPORTS TO: The Board of
Directors
POSITION OBJECTIVES, DUTIES AND
RESPONSIBILITIES
Position
Objectives
The Managing Director shall be the Chief Executive Officer,
responsible for the day-to-day management of the bank, for provision of a
dynamic and strategic leadership, vision and direction of the bank, ensuring
appropriate outreach, growth and profitability while providing high-quality and
transformational services. He or She shall be appointed by the Board of
Directors.
Duties and
Responsibilities
A successful applicant will be responsible for, but
not limited to the following duties:
v
Provide leadership in
the provision of effective and efficient operations across the banks network;
v Formulating
and implementing the bank's vision, mission and strategic direction in
consultation with the board of directors;
v Leading
in the development, implementation and evaluation of the Bank's strategic plans
in line with stakeholders expectations;
v Building
relevant organizational capacity to deliver on strategy by leading, guiding,
directing and evaluating the work of Senior Management staff ;
v Optimizing
returns to shareholders through operational growth and effective capital
management;
v Achieving
operational results for all key metrics in line with the annual business budget
and plans;
v
Coordinate, propose and
implement the delivery of technology based solutions which enable and support
all aspects of the bank`s business plan in a timely and cost effective manner;
v
Establish, implement
and enforce a robust bank-wide risk management framework and systems (policies,
processes and tools) covering operational risk, market risk, credit risk and
other risks;
v Building
internal and external strategic partnerships while liaising with relevant
stakeholders to ensure that the Bank operates in a conducive environment;
v Formulating
and implementing best-practice management principles while fostering a
corporate culture that promotes ethics and sound corporate governance.
v Maintaining
a conducive work environment, suitable for attracting, developing and retaining
a dynamic and competent workforce;
v Ensuring
effective public relations and enhancing the company's corporate image with all
stakeholders and partners; and
v Carry out other related duties as may be assigned
by the Board from time to time.
Key Qualifications, Experience and Competencies
A Master's degree in a Business-related field,
especially Banking and Financial Institutions/Serves, or Corporate Finance and Investment, or Strategic
Management, or Business Economics, or Business Management/Administration,
or Accounting, or Business/Investment Law or other related disciplines
from recognized university or institution; a PhD will be an added
advantage.
Being a member of
the Chartered Institute of Bankers (CIB), or Certified Professional Banker
(CPB), or National Board of Accountants and Auditors (NBAA) or Association
of Chartered Certified Accountants (ACCA) or other professional Business
related international/national membership is an added advantage;
At least 10 years'
experience at executive management level within a growing banking and/or
financial institution organization; with demonstrable positive experience in leadership and strategic
management.
Demonstrated
record of growth and new business development experience;
Excellent
understanding of the commercial and financial services business; and good
financial management and reporting experience;
Excellent interpersonal, negotiation, risk and
conflict management skills; Excellent
people leadership and management skills;
Willingness to
live and practice the core values of the bank including the bank's;
Self -driven and
results-oriented, ability to work conscientiously independently,
efficiently and effectively; High level of integrity and honesty;
Proven record of
creating and maintaining lucrative external relations
Reporting relationship
The Managing Director shall be reporting to the
Board of Directors, and will also be expected to report to the Permanent
Council of Tanzania Episcopal Conference (TEC).
Remuneration
MKCB
offers an attractive, competitive and negotiable remuneration package and
benefits for this position.
HOW TO APPLY
Interested candidates should send
their CV with a cover letter explaining why they are suitable for the post.
Submissions can be sent electronically to Board Chairperson through email address
boardchairperson@mkombozibank.co.tz or dropped physically or by post in the address
below:
The Company Secretary,
Mkombozi Commercial Bank Plc,
Plot No. 40 Mansfield Street,
Behind St. Joseph's Cathedral,
P.O. Box 38448,
DAR ES SALAAM. Deadline is: 4 p.m. Monday 21st
October, 2019. Late or incomplete applications will not be
considered. Only shortlisted candidates will be
contacted.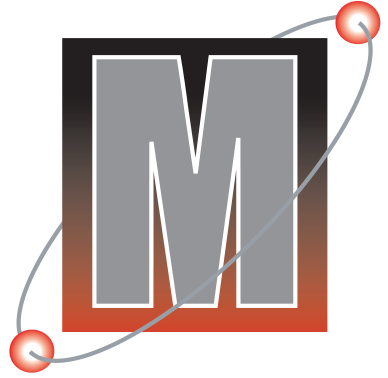 Fanya Biashara yako ikue zaidi.